Come the early summer, restlessness had truly set in during the initial coronavirus-enforced lockdown. That bore a growing clamour for sport to return in some form or other. Whether it be the Premier League's 'Project Restart' or for a major motorsport series to hurry together a semblance of a calendar, it was hoped these events might offer some way of a distraction.
Sport has for time immemorial been just that: a distraction, and one that took place at weekends. The first race of the 1931 European Drivers' Championship – the forebearer to Formula 1 – was a non-championship round on the Carthage street circuit in Tunisia that took place on 29 March, a Sunday. Precedent set, motorsport has overwhelmingly taken place at a weekend.
There are fleeting exceptions, of course. Occasionally NASCAR Truck Series races stray onto a Thursday or Friday, national club events can occupy a bank holiday Monday or – in the case of the Plumb Pudding meeting at Mallory Park – whichever day Boxing Day falls on.
Wind the clock back and there are further examples. In lieu of the Liege-Rome-Liege (and latterly the Liege-Sofia-Liege) road rally, from 1965-71 the Nurburgring-Nordschleife played host to the 84-hour Marathon de la Route. Dubbed the 'World's Longest Motor Race', it used to kick off on a Tuesday and run through until Saturday.
Still taking place at Zandvoort is the Zomeravond Competitie. Roughly translated as 'Summer Evening Competition', these events were initiated by the Vermeulen brothers, with Huub Vermeulen acting as the president of the Dutch National Racing Team, which went on to organise low-cost club meetings.
Huub realised many licence holders couldn't afford to race in high-profile championships, so he organised midweek contests to take place without spectators and promotions. It was a paired-back style that remains popular 25 years on, so much so that Assen has adopted a similar ethos.
And there's one (or perhaps four) more recent and notable example that comes from Formula E. As the pandemic forced the championship to suspend operations for three months, the Sanya, Rome, Paris, inaugural Seoul and Jakarta, Berlin, New York and London double-header E-Prixs were all cancelled.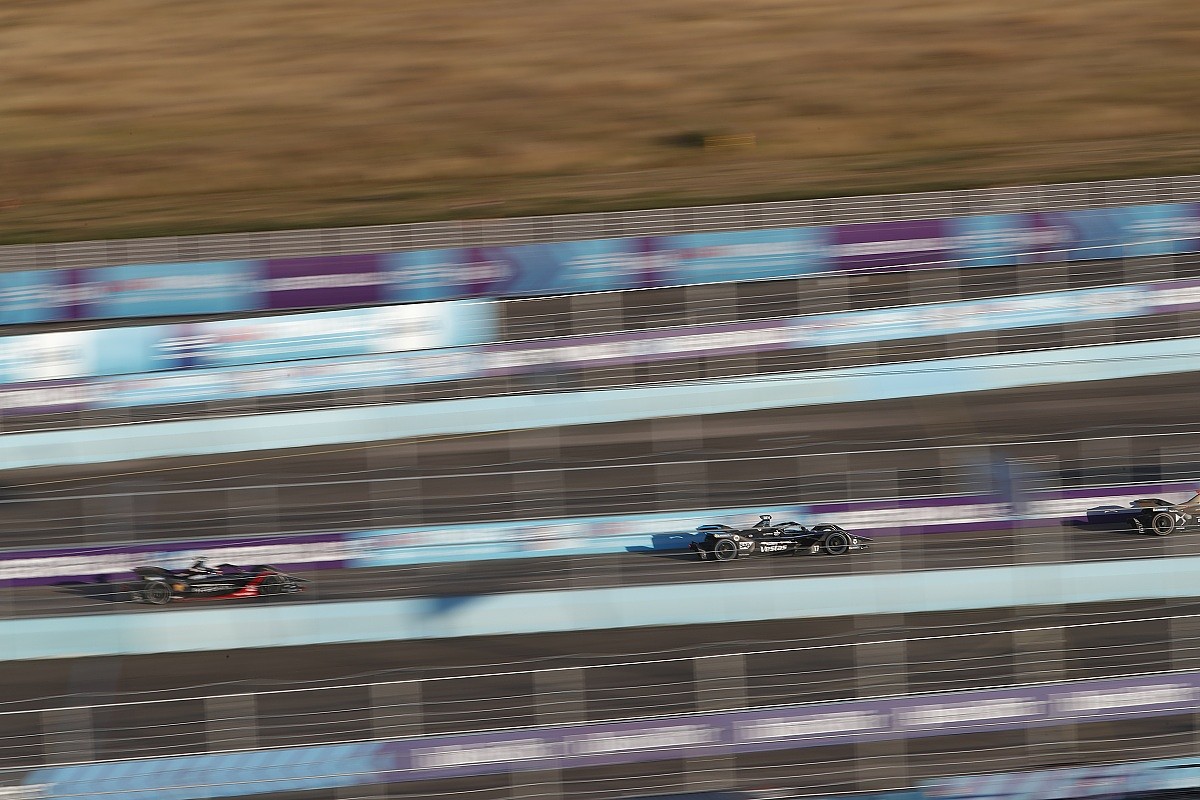 Searching for some form of conclusion to the 2019-20 season, a solution was found via six races held over nine days and on three circuit layouts all at Tempelhof Airport in Berlin. Taking place across three double-headers, the first and last of these were split over a Wednesday and Thursday evening.
Lucas di Grassi column: Why Formula E's 'weird' experiment has wider relevance to motorsport
Since many nations are regressing to a second state of lockdown, and more and more countries are added to the UK government's list of 'only for essential travel', there's no guarantee that next season's F1, FE, World Endurance (and so on) calendars won't be subject to further disruption.
If that's the case, and organisers are left scrambling for substitute venues and dates, could midweek races provide a solution? History needn't dictate a Saturday/Sunday schedule.
"Do I think we'll do six races in the same venue in the space of a week again? No. Do I think we might do some double-headers or triple-headers if necessary? And could those happen on a weekday? Yes." Jamie Reigle
For FE, that's absolutely something to be explored. The provisional 2020-21 calendar has already been approved by the FIA, with FE returning to its usual Saturday slots (plus two Sundays for the Diriyah and London double-headers). But as championship chief executive Jamie Reigle tells Autosport, the Berlin finale has been an eye-opener for the flexibility that might be required.
"We're going to work really hard to deliver the [2020-21] calendar," he says. "But of course, we have an obligation to have a Plan B and Plan C. The good news is, it's not like this year where the pandemic sort of bubbled along and then hit us. Then it was a period of scrambling. We've got plenty of time to plan.
"Do I think we'll do six races in the same venue in the space of a week again? No. Do I think we might do some double-headers or triple-headers if necessary? And could those happen on a weekday? Yes."
There are numerous complications with such a resolution, however. One of these is commercial. It is understood that some FE team sponsors have requested up to a 50% discount from their original contracts. The logos had been plastered on a car that was racing at fewer locations than they had expected and at unconventional times.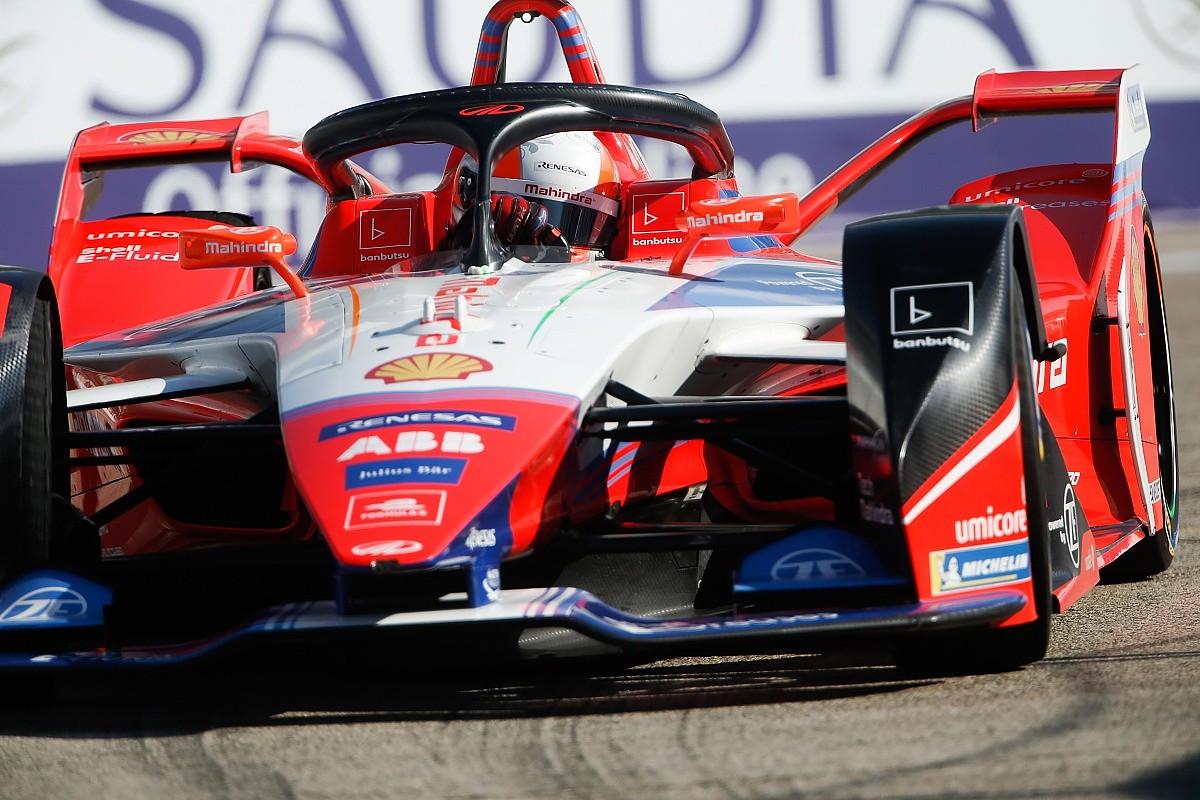 The water is also muddied by the difficultly in accessing viewing figures for the midweek Berlin races – despite Autosport's request for numbers. And if there was a surge in the audience, who's to say that wasn't down to the intrigue in FE returning from its 158-day pause between races? That said, despite the numbers remaining undisclosed, Reigle was buoyed by the reports he had seen.
"We went up against UEFA [Champions and Europa League games] in our Berlin series," he says. "We knew that was going to be a risk, because we knew when we were able to come back it would probably coincide with when other sports would come back.
"But ultimately, we took the view that you have to back your product, back your championship. We had our races on Wednesdays and Thursdays and the audience figures actually were pretty solid. I would still say, the Saturday/Sunday slots are more attractive but I do believe that you can ship things around a bit."
To what extent TV viewing figures would dictate retaining a weekend schedule is open to increasing debate. Although live numbers will remain king, the proliferation of on-demand services means people watching on 'catch-up' can bolster the ratings. FE estimates that only a quarter of its total audience tunes in for the actual race. The remainder is people watching highlights across social media and other less traditional platforms.
While sponsors might have expressed their dismay at the Berlin finale, again some of that can be attributed to the fact that it was all held in one location. Their brands weren't getting bodywork or billboard real estate in seven of the countries for which they had originally accounted. Moving to midweek races wouldn't necessarily harm the advertising on top of this.
Football, and most notably, the Premier League can offer some comfort here. From rigid Saturday 1500hr kick-offs, there's been an explosion of Monday, Tuesday and Wednesday night games. TV broadcast rights for one season work out at £1.7 billion. Although it has a much bigger audience than motorsport, the Premier League proves that moving away from weekend slots can be made into a successful economic model. As the former commercial director of Manchester United, Reigle knows this as well as anyone.
Even if F1 remains steadfast in its commitment to Sundays being the day for grands prix, this offers other series a massive opportunity. Rather than being lost to a crowded schedule, should a high-profile GT series, for example, move to a midweek slot, it might just be picked up by a broadcaster and in turn tap into a wider live audience. Not to mention, a more diffuse running order could help avoid the repeated WEC/FE/IMSA Sportscar clashes that leave drivers needing to be at multiple tracks at once.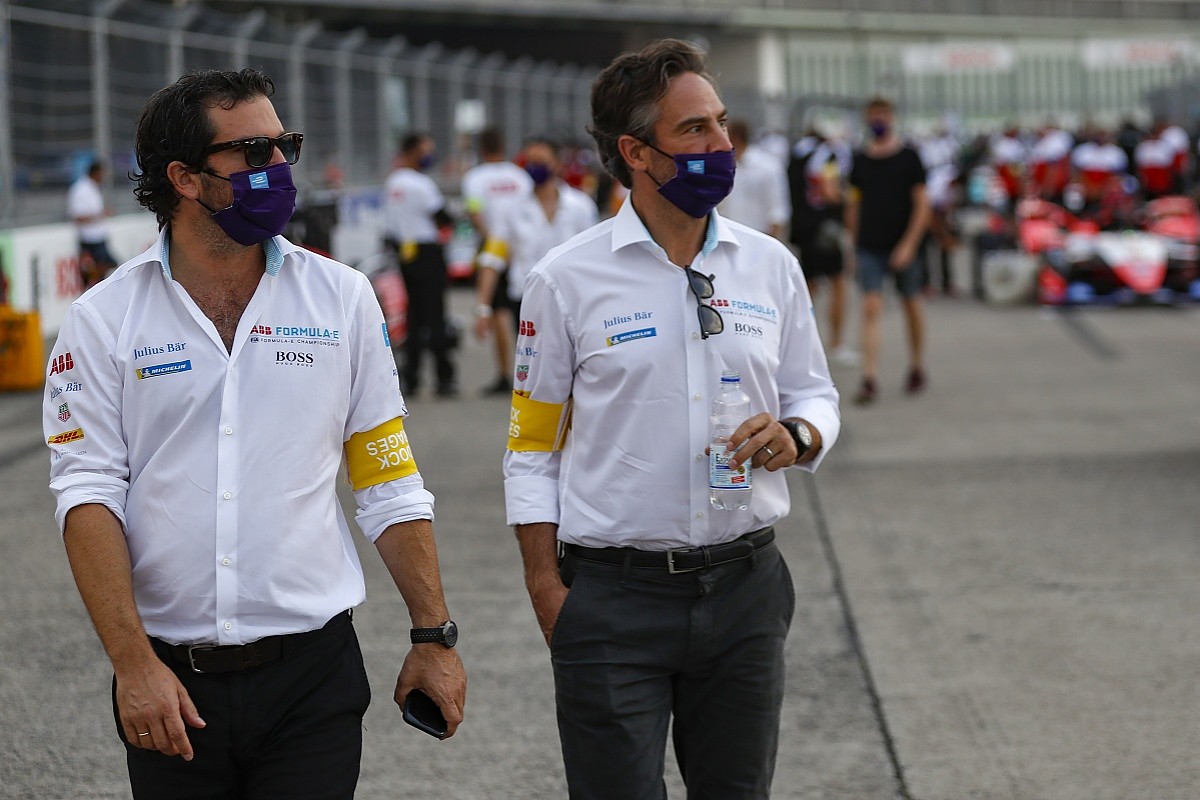 Perhaps, this is where FE comes in once more. All-electric cars, a one-day schedule, predominantly streets circuits, fanboost, attack mode – these now core elements of the championship might not be to everyone's taste, but it shows a willingness to defy motorsport convention. Why not extend that to the calendar? That's the sentiment of Venturi Racing FE team principal Susie Wolff.
"If they see that there's been advantages to racing midweek then why not? We don't need to be traditionally racing on weekends" Susie Wolff
"What Formula E have been great in is, because they're like a small start-up, they're willing to take risks and they're willing to do things differently," she says.
"So, if they see that there's been advantages to racing midweek then why not? It's something that we can definitely be open to. We don't need to be traditionally racing on weekends."
The street tracks might not pose such a big obstacle to this as first anticipated. Would it make it harder for spectators to get across from work to occupy a grandstand seat? Almost certainly. But moving to a midweek slot wouldn't suddenly cause widespread disruption for great swathes of residents.
As Reigle adds: "The reality is we build our tracks in the week building up to the race. It's not that it's only closed for the 45 minutes that our race is happening.
"Frankly, that is why you see us moving to some of these dedicated venues. I wouldn't say traditional tracks is the destination, because we really do want to be in the cities and we want to be in our own dedicated venues.
"But the ExCeL Centre [the site of the London E-Prix] is a great example. It's a private venue, it's quite unique in that it has an indoor section of the track. It allows us to stand out from other products in the market. That's really our focus."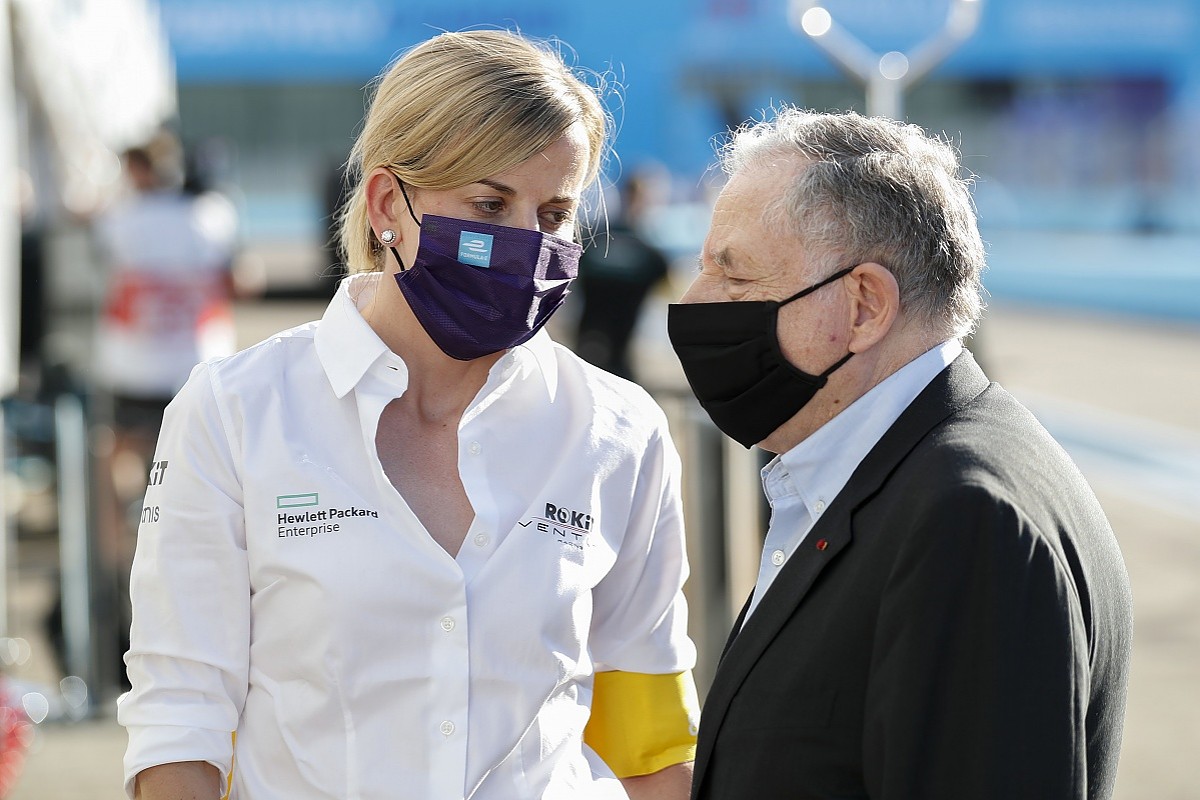 When Autosport asked various FE drivers and teams for their view on the adoption of midweek events, the overwhelming consensus was positive – with a smattering of more ambivalent 'why not' responses. In the wake of Berlin, like Reigle, their main concern is avoiding a repeat of six races in just nine days.
It's very unlikely to see championships adopt a midweek date even for just one or two events in the near future. But like so many industries affected by COVID-19, the pandemic has presented motorsport with a need to innovate in certain areas. The calendar needn't be immune to this, whether that be for FE, F1 or whoever.
If nothing else, moving to a weekday running order might just reduce the frequency with which the tired cliche of 'win on Sunday, sell on Monday' is trotted out.