Formula 1 world champion Lewis Hamilton was approached by Extreme E organisers back in February about creating a team to enter the inaugural season, according to Alejandro Agag.
On Tuesday it was revealed that Hamilton had founded the X44 outfit – referencing the race number he has used in F1 since 2014 – to contest the all-electric off-road SUV racing series.
XE founder and CEO Agag told Autosport that X44 was subject to the same minimum four-year deal to participate, and that he and the championship had actively approached Hamilton.
"I met with Lewis before the [coronavirus] lockdown back in February," Agag said.
"We spoke about it. His main motivation is raising awareness about climate change and he's very committed to that.
"We went to him and said, 'We'd love to get you involved'. Slowly we started seeing how was the best way. Of course, his priority – and we totally respect that – is Formula 1.
"Obviously, he's not going to drive and he's not going to have a day-to-day role in the X44 team, but he's about to become probably the best driver of all time, so it's great that he can dedicate his influence worldwide to support a cause that is close to his heart."
Agag also explained that if the Mercedes grand prix driver was to attend any XE events, he expected Hamilton to particularly focus on each of the XE Legacy Programmes.
These localised projects will work to empower communities, restore and conserve habitats, promote renewable energy sources and reduce emissions, and educate people on the climate crisis.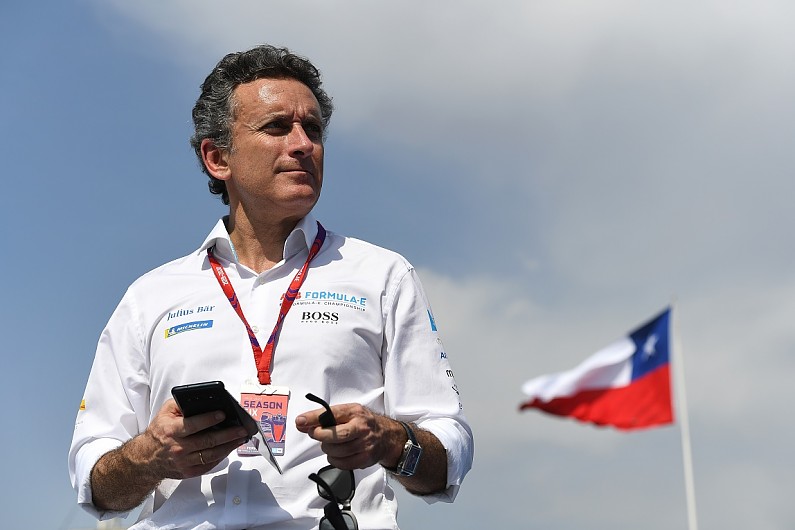 Agag (above) told Autosport: "Of course, we would love Hamilton to attend events.
"We don't know if he will or not, he has no obligation to attend any of the races specifically, but I know that he's very motivated, particularly to see first-hand what's going on in these locations.
"I think that [the Legacy Programme] is going to be the priority area for him. It's going to be where he's going to focus more his activity within Extreme E – not so much on the racing side."
Agag also said he was now anticipating a delayed March start to the season, following the renewed and increased COVID-19 threat. Originally, a five-round calendar was meant to start with a Senegal event across 23-24 January.
The ex-Formula E CEO also said "one or two" more teams were interested in joining XE, but their entries could be deferred if additional ODDESSEY 21 E-SUVs cannot be delivered in time.
Initial targets of 12 one-car XE teams were scaled down to eight, which has been achieved via entries for Abt, Andretti/United Autosports, Chip Ganassi Racing, HWA, QEV, Techeetah, Veloce and now X44.
Agag also confirmed that the recent entry of double FE teams' title winner Techeetah had not been contingent on the withdrawal of Venturi, now focusing on a space programme.