Antonio Felix da Costa says the success of seven-time Formula 1 world champion Lewis Hamilton motivates him to stay in Formula E to "really leave my mark" and break records.
DS Techeetah driver da Costa has already made FE history, winning the 2019-20 series title with two races to spare – the earliest it has been won in six seasons of the category.
He currently has a year remaining on his contract at the team to defend his crown in the forthcoming 2020-21 season but previously told Autosport he "would love to race IndyCar".
But speaking to select media for the FIA Champions' press conference, da Costa said he was driven to remain in FE to replicate the success of Hamilton in F1.
"What Lewis is doing in F1 will be what motivates me in Formula E now," he said.
"[I want] to try and keep breaking records, keep on really leaving my mark on the category.
"That's my drive at the moment."
But da Costa could still contest the IndyCar oval rounds should future FE calendars avoid clashes similar to those that forced him to miss races owing to former DTM commitments.
Da Costa had his first experience of top-flight American single-seater machinery last month, when he tested at Barber Motorsports Park for the Rahal Letterman Lanigan Racing.
He was the sole driver for the team – owned by Bobby Rahal, known to da Costa through their DTM and FE plus IMSA SportsCar programmes for BMW respectively – and set the 12th fastest time of the 21-car field.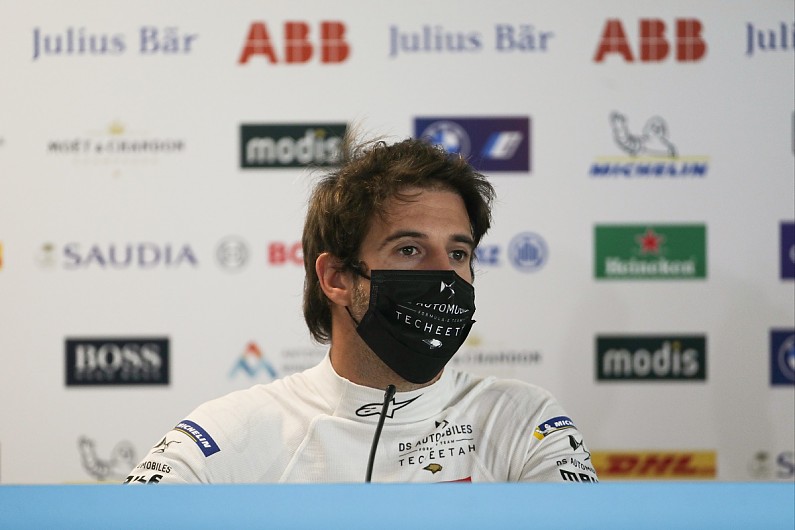 Autosport's Top 50 driver of 2020: Find out where Da Costa ranked

Da Costa, who also competes in the World Endurance Championship for LMP2 team JOTA, did not rule out a part-time American drive, instead saying FE was the top level he could achieve "in Europe".
He added: "In Europe, if you take Formula 1 out of the equation, [FE] is as high as I can get, really.
"I don't deny, F1 is still the highest category out there – still the key category of our sport.
"If I take that out of the equation, I'm racing WEC as well, finished second in the 24 Hours of Le Mans, won the Formula E championship.
"Staying in Europe, this is really as high as I can go."
Former Red Bull junior Da Costa lost his best chance of moving into F1 when the vacant 2014 Toro Rosso seat was given to then reigning GP3 champion Daniil Kvyat – recently dropped by the rebranded AlphaTauri team for 2021.
If da Costa had been chosen, he would have partnered his current DS Techeetah team-mate and double FE champion Jean-Eric Vergne.
Similar to da Costa's IndyCar call up following his title win, Vergne was tentatively approached by a team about a return to F1 after his title success.
Notably, three-time FE race winner Felix Rosenqvist left Mahindra Racing at the end of the 2017-18 season to sign full-time for Chip Ganassi Racing in IndyCar – although did return for the Ad Diriyah E-Prix the following season.
The Autosport 70 special, celebrating the best of motorsport, is no longer available to buy online, but is available to new magazine subscribers. To subscribe, please go to: autosportmedia.com