Formula E has invested in fellow all-electric championship Extreme E to become a minority shareholder, which gives FE chief executive Jamie Reigle a seat on the XE board of directors.
Although the XE SUV off-road racing championship was founded by Alejandro Agag, the co-founder of FE, contrary to popular belief the two series were not formally linked – although both operate out of the same Hammersmith office building in London.
However, the investment from FE ahead of the inaugural XE season – which launches with a Desert X-Prix in Saudi Arabia across 20-21 March 2021 – now formalises a partnership.
According to a statement: "United in their founding purpose to counteract climate change by accelerating the adoption of electric vehicles, Formula E and Extreme E have a natural strategic alliance which has been formalised by Formula E's investment."
Both the XE ODYSSEY 21 E-SUV and the standardised FE car chassis are built and supplied by Spark Racing Technology in France.
The partnership between the two "demonstrates an extension of Formula E's commitment to developing electric vehicles and sustainable mobile technologies".
"Their distinct but complementary products mean each benefits from amplifying the other."
Although FE and XE will remain independent of one another, Agag still retains his role as FE chairman – despite stepping down from his role as director of Formula E Operations in July.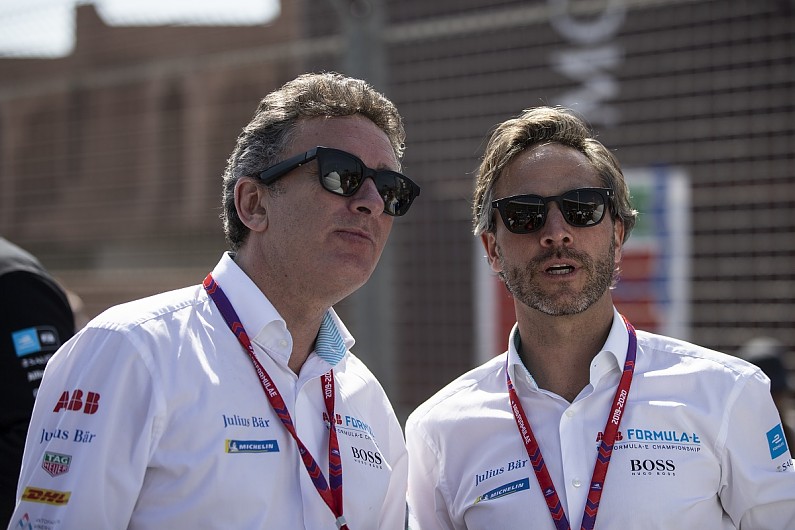 Reigle, who replaced Agag as FE CEO in September 2019, said: "Formula E and Extreme E stand out as sports founded with purpose.
"As we both race for better futures, a strategic partnership with Extreme E is a natural progression for Formula E.
"We are joining forces in our fight against climate change, while each continuing on our independent and complementary sporting paths.
"It's an honour for me to be invited to join Extreme E's Board of Directors and I'm committed to delivering the greatest impact for both businesses as we light up the world with the transformative power of electric racing."
FE's investment was advised by law firm DLA Piper, while XE worked with Shoosmiths.
Agag added: "It has always been my intention to have Formula E and Extreme E working closely together, spreading the message of electrification, environment and equality.
"The two series are very different but have a shared purpose as they fight alongside one another to counteract climate change.
"I'd like to welcome Jamie to the Board of Extreme E and look forward to continuing our work together, this time to capture the momentum and maximise the potential of Extreme E.