Motorsport legend Mario Andretti was perhaps the most elated member of the celebrated clan when grandson Marco put the family name back at the top of Indy's scoring pylon on Sunday.
Marco Andretti's 231.068 mph run to pole at the Speedway in Sunday's Fast Nine Shootout was the first such achievement realized by an Andretti since Mario's similar feat at the Brickyard in 1987!
The patriarch wasn't at Indy last weekend but watched the action from the confines of his home in Nazareth, Pennsylvania.
Marco puts Andretti name back on Indy 500 pole
"I slammed my fist down so hard on the table, I think I broke it," Mario told INDYCAR after his grandson's epic run to pole that just beat Ganassi Racing's Scott Dixon.
"And I have to drive the two-seater next week when I come out there to Indianapolis!"
Marco's charge edged Dixon by 0.113s, over four laps! And the run certainly brought out the excitement and emotions in the Andretti clan's most distinguished member.
"I was as emotional as I've ever been," said the F1 world champion and 1969 Indy 500 winner.
"I've never been so nervous in my life, especially after I saw his teammates go out there and somehow, they lost speed. I thought, 'Oh, my God.'
"But he did a spectacular drive. He really drove beautifully. He kept his composure all the way.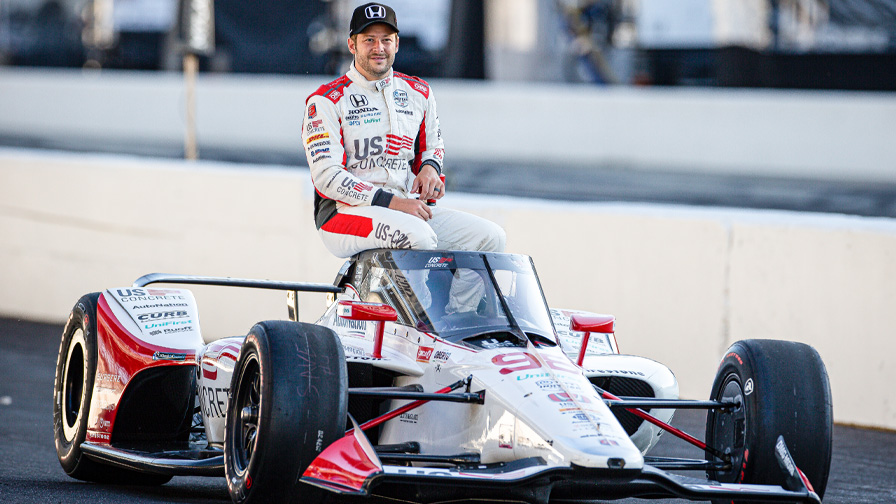 "Old Marco really showed something to me today. Yesterday and today. Look at the conditions Saturday when he went out. Nobody was close to his speed when he went out yesterday.
"They were dropping off. Then, he cranks one to put it on top.
"He did the same thing today. He really showed me something."
Style and bravura were just as important as speed in Sunday's shootout as far as Mario was concerned.
"I love that," he said. "I've said that is the mark of a champion.
"He really showed me something, not just doing it yesterday, but here again, today. He didn't flinch.
"He did his job. That is what it takes."
Gallery: The beautiful wives and girlfriends of F1 drivers
Keep up to date with all the F1 news via Facebook and Twitter