The FIA stewards have upheld Renault's protest against Racing Point's brake ducts, handing a €400,000 to the team and withdrawing 15 points from its Styrian Grand Prix results.
Renault protested its midfield rival after the second race of the season in Austria, targeting the brake ducts of Racing Point's RP20, a listed part that teams must design on their own.
Renault argued that the component was visibly similar to the element used on Mercedes 2019 car, hinting that the part had been merely replicated and not designed in-house by Racing Point.
In Friday's massively lengthy ruling, the details of which we will spare you, F1's governing body upheld Renault's argument, concluding that Mercedes was the "principal" designer of the brake ducts, which therefore breaches F1's design rules.
Renault: Racing Point protest about defining F1's future 'model'
Racing Point admitting to purchasing Mercedes 2019 front brake ducts in 2019, when the component was not a listed part, but also acknowledged using Mercedes CAD data to replicate the element.
The stewards deemed this process as legal as the brake ducts were adapted from Mercedes' specifications and applied to Racing Point's 2019 brake ducts.
Racing Point is therefore allowed to continue using the components this season.
However, the same replication process was applied to the rear brake ducts of Racing Point's 2020 car, but the FIA ruled this process as illegal because the team did not use Mercedes data for the 2019 version of its rear brake ducts, but did use it for its 2020 version, thus contravening the "listed parts" rule.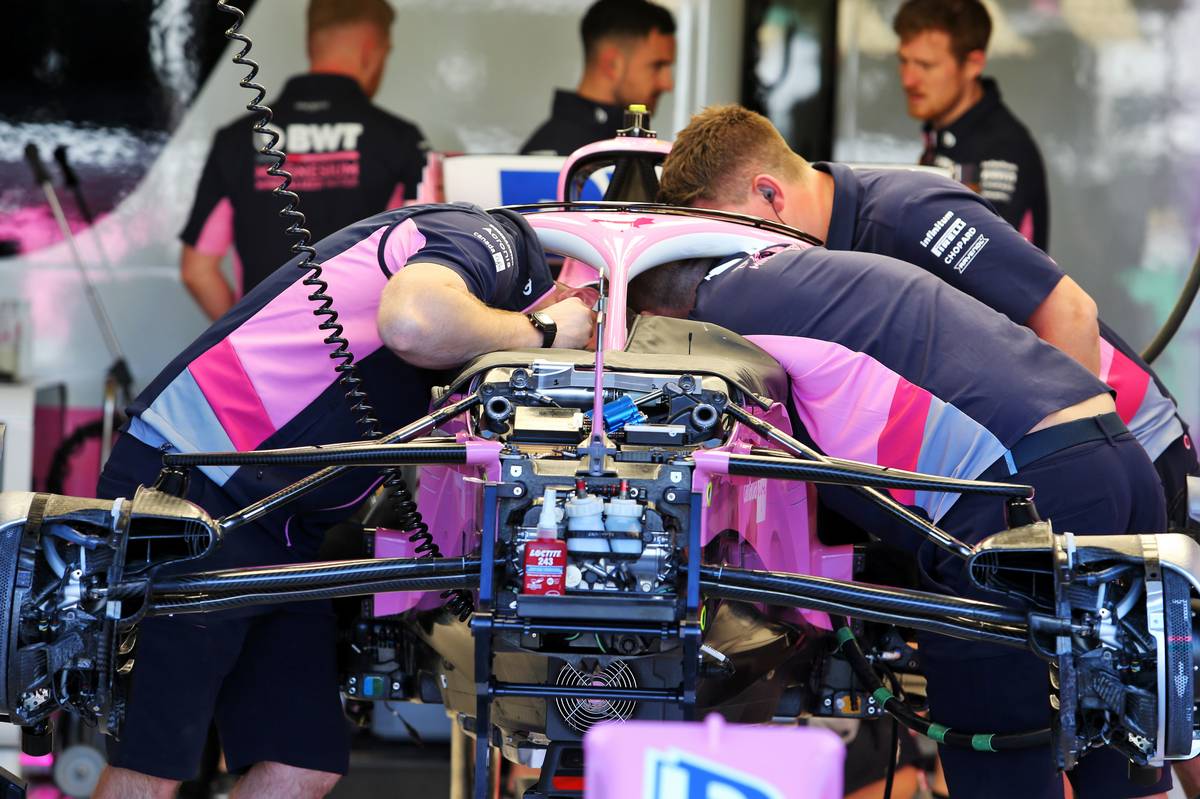 The FIA cleared Mercedes of any wrongdoing, insisting that a parts transfer between Mercedes and Racing Point on January 6 this year did not "constitute a breach of the regulations worthy of censure as the parts in question were both not used and did not expand the information that had previously passed from Mercedes to Racing Point quite legitimately under the regulations in 2019."
The FIA levied a €200,000 fine Racing Point per car that took part in the Styrian Grand Prix, and docked half of the points achieved by the team in the event in which Sergio Perez and Lance stroll finished respectively P6 and P7.
Renault's subsequent protests over Racing Point's brake ducts filed at the Hungarian and British Grands Prix were met with a reprimand handed by the governing body to the Silverstone-based outfit.
The story is unlikely to end here as Racing Point warned beforehand of its intention of appealing any adverse ruling against the team, and it has until Saturday morning to file its appeal.
Finally, the stewards' decision validates Renault's concerns over the level of exchanges and "copying" permitted between teams, a worry also expressed by McLaren and Ferrari who have all encouraged better clarity on the matter in the future and a tightening of the regulations.
Gallery: The beautiful wives and girlfriends of F1 drivers
Keep up to date with all the F1 news via Facebook and Twitter