Lewis Hamilton says there will be "no quick fix" to improve diversity and inclusivity in motorsport, but is optimistic that his X44 Extreme E team can have a "positive impact".
The six-time Formula 1 world champion has launched his own team in the new all-electric off-road series, which from 2021 will visit damaged environments to raise awareness of climate change and leave a positive legacy afterwards by working together with local leaders.
Hamilton, who recently launched a commission to engage more young people from black backgrounds in STEM subjects and gain the skills required to work in motorsport, aims to use his X44 team as a vehicle to "address the inequalities that are along the career pathway for many people".
But speaking during the XE launch event on Tuesday, where he admitted that it still felt "strange" to be a team-owner, he conceded that it will be a "process" that takes time to effect change.
"Naturally we're still in the early stages and obviously there's a lot of work going on in the background," Hamilton said when asked about his plans to improve diversity with X44.
"Providing opportunities for those from a more diverse background is naturally a priority for us and we're currently exploring the best ways in order to do that.
"But I think it's not a quick fix for the motor racing industry to move into a more inclusive direction.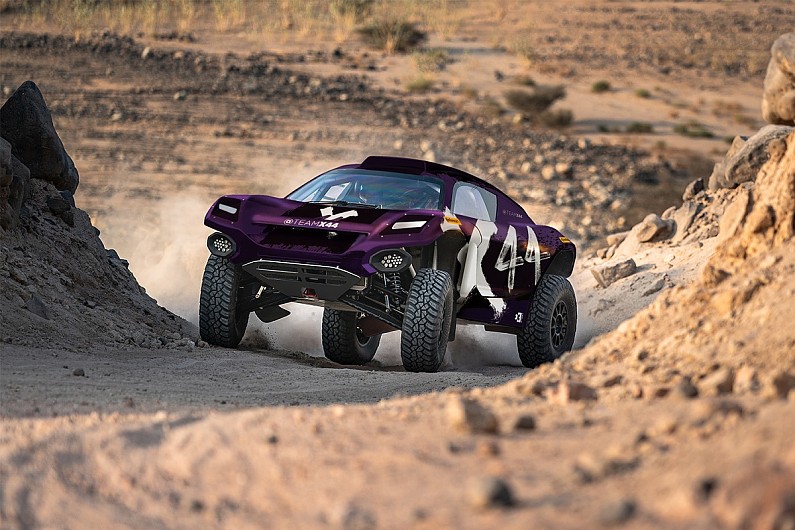 "I think it's going to take some time, it is a process to address the inequalities that are along the career pathway for many people.
"But I really do think this is an opportunity for us to lay the foundations.
"Amongst some of the other things that I'm doing in trying to fight what the barriers are, there's a lot of work to go out and create an opportunity for people to come and work for something that's going to have a positive impact."
Hamilton added that he was strongly in favour of Extreme E's policy of having one male and one female driver per team, but admitted he is unlikely to compete in the series, with the team's two drivers yet to be announced.
"I've been racing in this sport for over 20 years and seen maybe two, three female drivers along the way," he said.
"When we talk about diversity and inclusivity, that is a key issue I think in the industry.
"I love that Extreme E is allowing us to have two drivers, a male and a female and you'll see that transcend down through the small team that we have and that's a key focus for us."