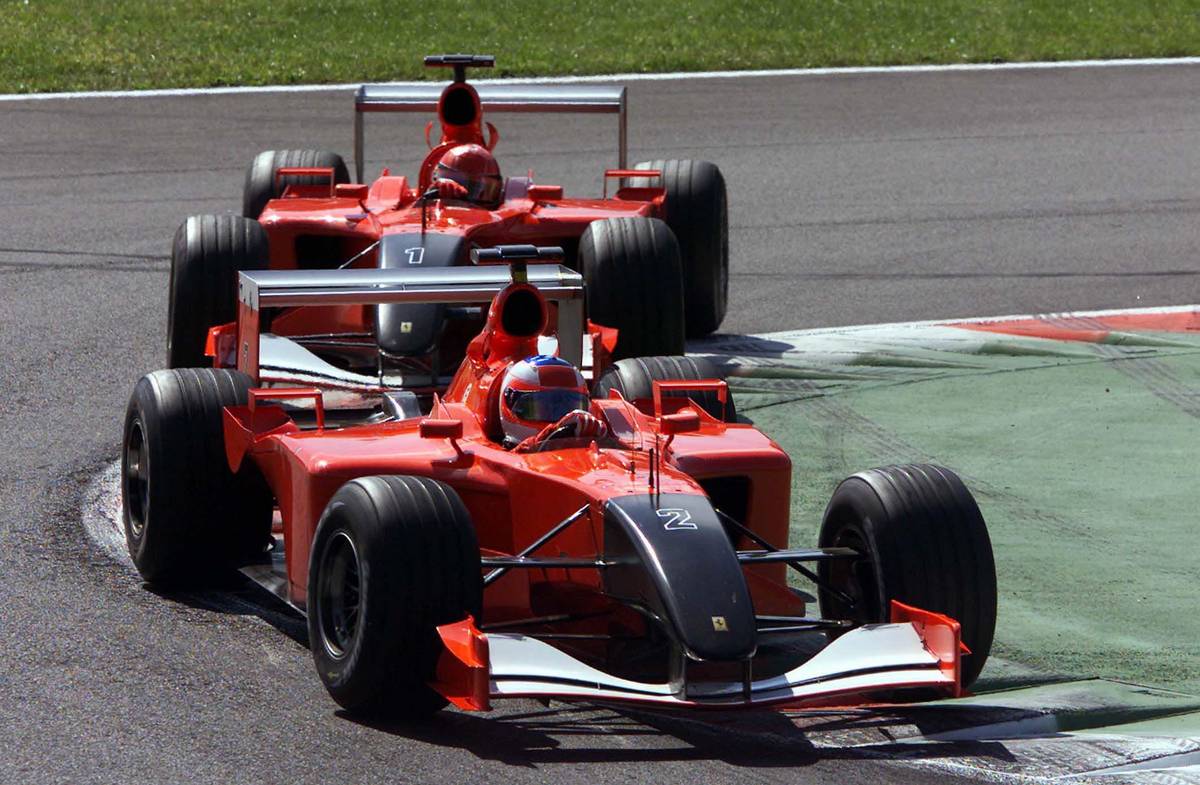 Five days after the 9-11 terrorist attacks that had taken place in the US, Ferrari vowed to show its respect for the American people and the victims of the horrendous event.
At its home race at Monza that took place on this day in 2001, the Scuderia took the decision to run its cars in a plain red livery, void of any logos or sponsorship, and with a black nose section marking its mourning.
As the world painfully came to grips with the tragic events that had unfolded in America, the race itself had at one point been in doubt.
Ultimately however, the FIA announced that the Italian Grand Prix would go ahead as scheduled. It would be won by Williams' Juan-Pablo Montoya.