Portimao and Imola officials are hoping to allow fans in to watch the Portuguese and Emilia Romagna Grands Prix races, with organisers in Italy aiming to admit more than 10,000 fans per day to the grandstands.
So far this season all races have been held behind closed doors with no one able to watch from the grandstands due to regional, national and FIA regulations in place to stop the spread of coronavirus.
Fans will once again be absent at the Circuit de Spa-Francorchamps this week for the Belgian Grand Prix. The next two back-to-back races in Monza and Mugello will also be without fans in attendance.
But the promoters at Sochi hope to make the Russian Grand Prix on September 27 open to fans with hopes of allowing in up to 30,000 people for the race.
Sochi aiming for 30,000 fans in September
While the next race at the Nürburgring is still set to run behind closed doors, organisers in Portimao are still expecting that they will be permitted to allow up to 50,000 fans into the circuit for the Portuguese Grand Prix on October 25.
However there will be heavy restrictions on those hoping to be present, as Portimao boss Paulo Pinheiro told SPEEDWEEK.com this week.
"When you buy a ticket, you get it sent to your home along with numerous rules that you have to agree to," he explained. "For example, if you come from Germany, you can land at the airport in Faro.
"You are told where to take a rental car, on which road you come to the race track, and where to park there. There an official will pick you up and show you which entrance you are going through to your grandstand seat.
"People always have to wear a mask and regularly disinfect their hands. The mask may only be removed for eating and drinking. If you have to go to the toilet, you have to do it in consultation with the officials."
The race at Imola follows a week later, and organisers there are cautiously optimistic that they will also be opening their doors to the public.
"We expect the possibility to host the public," race promoter Uberto Selvatico Estense told Italy's Autosprint motorsports publication.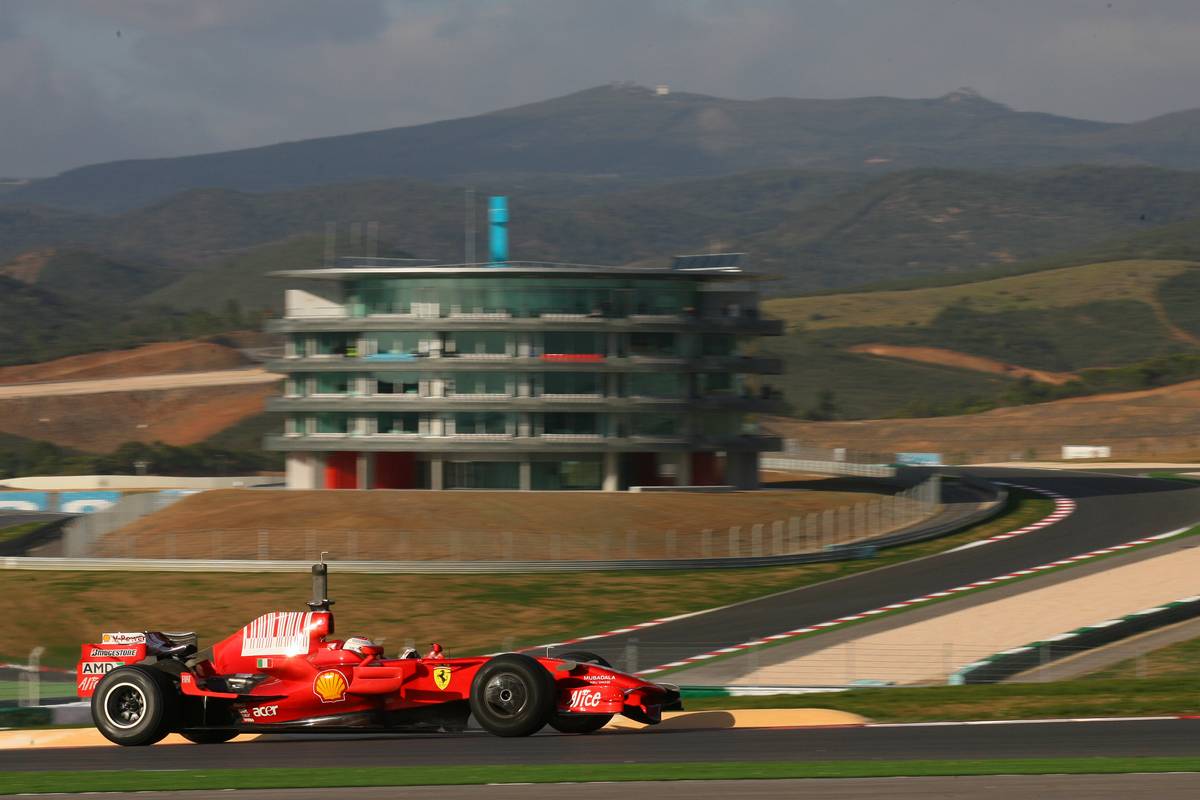 He said that Stefano Bonaccini, president of the Emilia-Romagna regional authority, had already given authorisation to the nearby Marco Simoncelli Circuit to let in fans for next month's two MotoGP motorcycling events.
"President Bonaccini has issued a provision to allow Misano to host up to 10,000 spectators," he said. "We believe it is possible to confirm this capacity also for Imola at the end of October and beginning of November."
Estense was hoping for slightly higher numbers in Imola's case: "We are working to try to get something more, in total safety."
With or without fans, the race will be a landmark in F1 history, with Imola holding its first Grand Prix in 14 years after the last appearance of the San Marino Grand Prix on the calendar in 2006.
"We had the common sense to keep the Grade 1 homologation active and valid for Formula 1," Estense noted. "[We have been] implementing the safety levels that have been acknowledged by [F1 race director] Michael Masi.
"I think it has made ours one of the tracks that is considered among the best in the world."
Gallery: The beautiful wives and girlfriends of F1 drivers
Keep up to date with all the F1 news via Facebook and Twitter